Welcome to the Music Department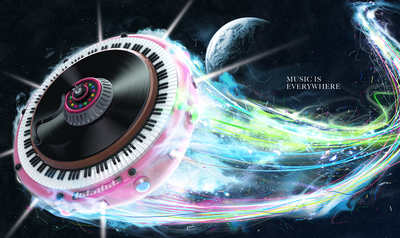 Department Staff
Mrs Shelly Short - Principal Teacher
Mrs. Lynn MacKenzie
Mrs Natalie McIllane - maternity leave
Instrumental Teachers
Mr. Robertson             Percussion
Miss P Robertson
Mr. Duncan                 Piano
Mrs. Hamilton            Woodwind
Miss. Bird                   Brass
Miss. Davidson           Lower Strings (Cello/Double Bass)
Mr. Potter                    Bagpipes
Mr. Cannon                 Guitar
Miss Anne Davidson
Instrumental Tuition
Instrumental tuition is provided by visiting teachers in woodwind, brass, percussion, strings, piano, guitar and bagpipes.
Tuition usually involves a weekly lesson during the school day which changes weekly on a rotational basis. Pupils are expected to carry and keep a practice diary and practise at home.
Instruments are available to hire to pupils involved in this scheme and parents are required to arrange insurance cover for any loss or damage.
There is no annual charge for lessons, but there is a charge of £83 for instrument hire.  This can be paid in two instalments throughout the year (January and May) or in ten instalments (October to July).  However pupils studying music as a certificated subject are exempt from paying.
Aims:
To ensure that all pupils fulfil their potential, academically, personally, socially and vocationally.
To create a disciplined and caring environment in which all members of the school community can work happily and effectively.
To maintain good links and relationships with parents and the community outwith school.
To foster in pupils positive attitudes towards themselves, towards others and towards the school, and to inculcate good personal habits of dress, conduct, attendance and punctuality.
To cater for the needs of all learners through offering a range of courses which suit all abilities and interests.
To offer all pupils an enjoyable, challenging, rewarding, relevant and worthwhile musical experience.
To create a welcoming and motivating atmosphere for everyone working within a department which embraces all styles and genres of music.
To offer as wide a variety of extra-curricular activities as time, staff, expertise and interests allow
Within the department our pupils have great fun performing, composing and listening. They also are able to become involved in IT by doing Sound Engineering and Production as well as Midi Sequencing. We have a wide variety of extra-curricular activities including choir, string ensemble, wind band and percussion ensemble to name but a few.
The ethos of Harris Academy Music Department centres on the belief that every pupil should have the opportunity to get involved in and enjoy music through performing, composing, and listening at a level appropriate to their ability. They are also able to become involved in IT as we offer a progressive Music Technology course.
In addition, the department actively encourages pupils to use the department facilities out of school hours to further their own playing, use the technology facilities or set up their own band or ensemble
The Curriculum:
The role of the Music Department is to provide a meaningful and enjoyable musical experience for every member of the school community and to offer a wide variety of courses which are best tailored to the needs and skills of all our pupils.
Our courses are built around performing, understanding, creating and technology skills and embed Numeracy, Literacy and Health and Well Being attributes with many opportunities for personalisation and choice in the curriculum.

Our senior courses also offer Music Technology courses as an alternative pathway to performing from Intermediate 2 to Advanced Higher.